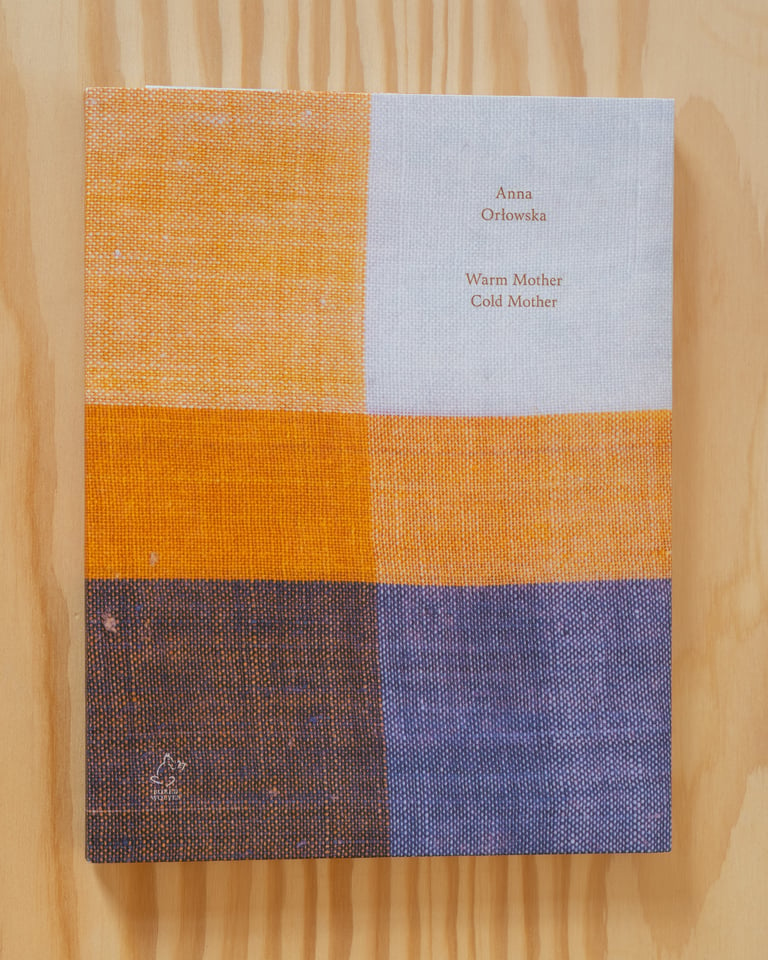 Warm Mother Cold Mother by Anna Orłowska
Photographs and prose by Anna Orłowska
×
There is a stretch where the road suddenly slopes and you have the sensation of sinking into a shadowy valley. Then come four bridges in a row, crossing canals and branches of the Mała Panew river.
Now that I think about it, the place of which I speak always had something of a fairy-tale quality to it. But this fairy tale would be grim, Germanic, set in a brooding forest through which flowed a dark river…
Anna Orłowska's Warm Mother Cold Mother is a multigenerational Silesian tale told through photography, prose, and herbaria. The book is structured around Orłowska's photographs of the mechanical guts of a century-old watermill—the family base for as long as anyone can remember—interwoven with vintage family photographs of farm activity, and threaded through with a deeply personal prose text probing notions of belonging, impermanence on the tender underside of industry, hereditary burdens, and soil-based remembrance.
×
2023
Edition of 500
136 pages, paperback, 16.5×21.5 cm, color offset, sewn & glued
Printed on Pergraphica Natural Smooth and Gmund Hanf 100%
Designed by Kaja Gliwa